Oof. Bit dusty around here, isn't it? Been a while since I opened this door. The air is a little stale, but it looks like I still have a key to this place.
I'm sorry I've left you hanging. I updated my Patreon, Facebook, Insta, and the Spellbound Scribes', but something was bound to fall through the cracks, right?
I can't get into what happened again. The thing about going through Something is, when it's over, it takes so much time to update people. And every time you see someone else for the first time since The Thing, they want to know what happened, how's it going, and all the concerned questions concerned people ask. But. You get tired to answering the questions and reliving The Thing and whatever pain or anxiety it brings with it. You get stuck in that cycle and I just want out.
Suffice it to say, I'm okay, my family is okay, and very importantly, my dogs are okay.
I'm going to make a concerted effort to post more. Yes. I know! I've said that in the past, but I mean it this time. I want to get back into the habits that I had when I was writing prolifically. Hopefully it will help me become prolific again. I miss writing and being excited about new words and a new book and plot twists. I've actually been writing again. I don't know if this book is going anywhere but my hard drive, but even if it doesn't, it's helping me knock the rust off and getting me back in the habit of writing again so that should lead to more writing.
I've even gotten back into self-care. This past weekend I treated myself to some hand and feet masks and today I got my hair done for the first time in almost four months. It's easy to brush these things off as frivolous and unimportant but we all deserve to feel good about ourselves and to take care of ourselves. That can mean different things to different people, but I love getting my hair done. I love taking care of it and putting time into it. Loving my hair lifts my spirits, so finally getting to see my hair magic stylist this week did wonders for me.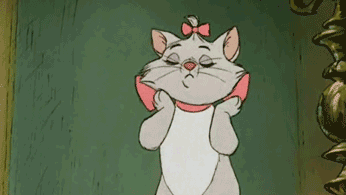 Now to do a little something for you. In the spirit of starting fresh, I've made the first book of two different series free for readers. The ebooks, that is. They are still both offered wide, so you can get your free copy wherever you like to read. Hopefully you haven't tried either of these series yet and it gives you something new to read. One is under my name, the other is under my penname (that one is NC+17, fair warning).
Wytchcraft links: Amazon | Barnes and Noble | iBooks | Smashwords
Hellfire links: Amazon | Barnes and Noble | iBooks | Smashwords